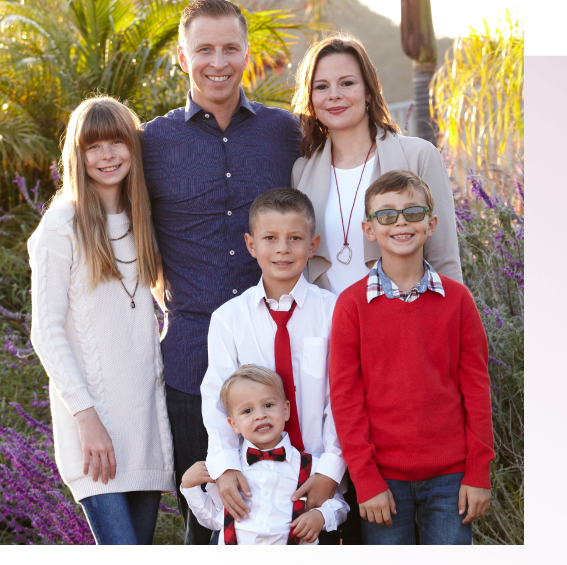 Jaime Villalovos grew up in rural Montana, the oldest of six kids. After she graduated high school, she moved to California, where she met her husband, Shawn. Together, they became successful entrepreneurs and she was a seven-figure earner before the age of 30. They are active philanthropists, serving on the board of the All For One foundation, as well as antibullying and children's wellness organizations. They are also very active in their community. Their passion is to help people reach their biggest goals while finding true happiness. They currently live in Southern California with their four children. Jaime loves reading, working out, and traveling the world on fun adventures with her family.
The Happy & Strong mission is to touch 100 million lives through the education, philanthropy, and leadership efforts of Jaime and Shawn's team.
Do you struggle with the pressure of balancing business
and family? With all that life demands, do you feel spread
too thin?
Do you often ask yourself:
"Is it worth it? Can I HAVE IT ALL?"
If "having it all" means:

A strong and united family.

Building your business empire.

Healthy and fit body and mind.

Total control of your time and freedom.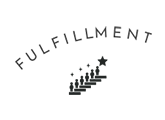 Become the best version of yourself.
Then the answer is

"YES!"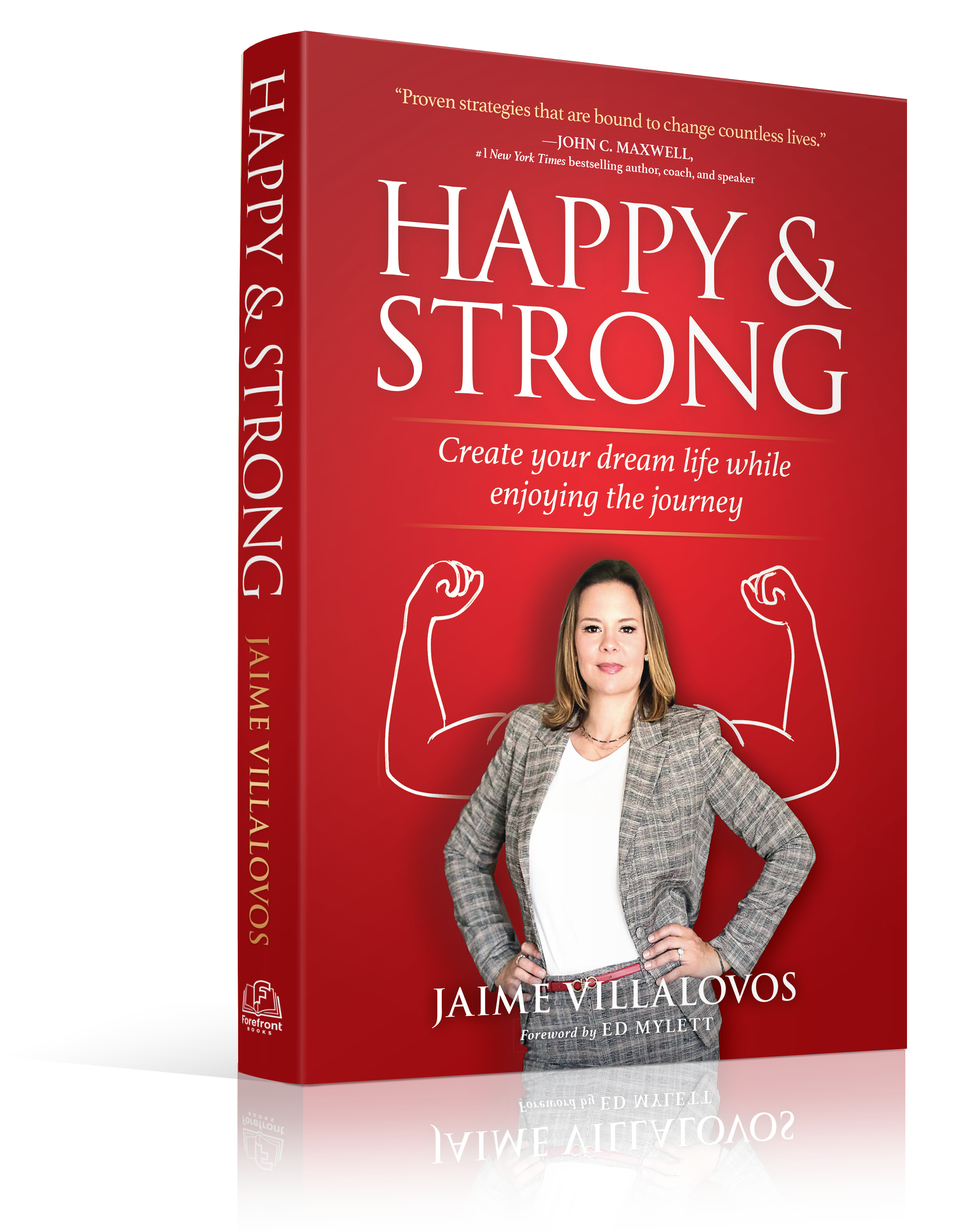 Happy & Strong gives you valuable tools and methods, not empty promises. This book will help you learn ways of thinking and behaving to create the life you desire. In the author's journey to success (from poverty to one of the top female earners in the world), you will learn to WIN in all areas of your life: faith, family, finance and fitness.
Available for anyone, anywhere at local bookstores and Amazon..
Buy Now from any of the links below!
Ed Mylett
Peak performance expert, global keynote speaker & best-selling author
"Jaime Villalovos is the real deal, which is rare. She is a great example of how to 'MAX OUT' every area of your life and proof that you can 'have it all.' You will feel that as you read this book. This is a must-read for all entrepreneurs."
John C. Maxwell
No. 1 New York Times best-selling author and leadership expert
"My friend Jaime exemplifies my '21 Irrefutable Laws of Leadership.' She has spent the last twenty-two years mentoring, leading, serving and inspiring thousands of people to reach a more significant and fulfilling life. Her book, Happy and Strong, is packed with wisdom that is needed now more than ever. It lays out strategies and tools that are bound to change countless more lives. I recommend this book to help you navigate a path to your own 'Happy and Strong.'"
Jeff Levitan
Founder of All For One Foundation, Philanthropist and Entrepreneur
"For the two decades I've known Jaime, I can say without a shadow of a doubt that she walks her talk. This book is a must-read for everyone who wants to have the gift of mental and physical fortitude, as well as Joy and Fulfillment! Happy and Strong is more than a title to a book, it should be a goal for everyone to shoot for in their lives."
Sean Covey
New York Times best-selling author and President of FranklinCovey Education
"Jaime is a principle-driven leader. After reading her engaging new book Happy and Strong, you will walk away inspired and with practical tools to add more joy and balance to your life."
Steve Siebold
Author, 177 Mental Toughness Secrets of the World Class
"This is the story of a gritty, tough-as-nails little girl from a trailer in Montana who envisioned her ideal world and conquered it. Jaime Villalovos is living the American dream, and this book is her blueprint for success."
John Assaraf
Entrepreneur & bestselling author of Having It All and The Answer
"If you care deeply about your long-term happiness and your success, then put this book on your required-reading list. You will be inspired as you learn sensible ways to help you achieve your vision and goals. Jaime Villalovos' sincere and heartfelt advice, garnered from her hard-won life experience, will guide you there."